Facts you will be surprised to learn about the lake in Madrid's Retiro Park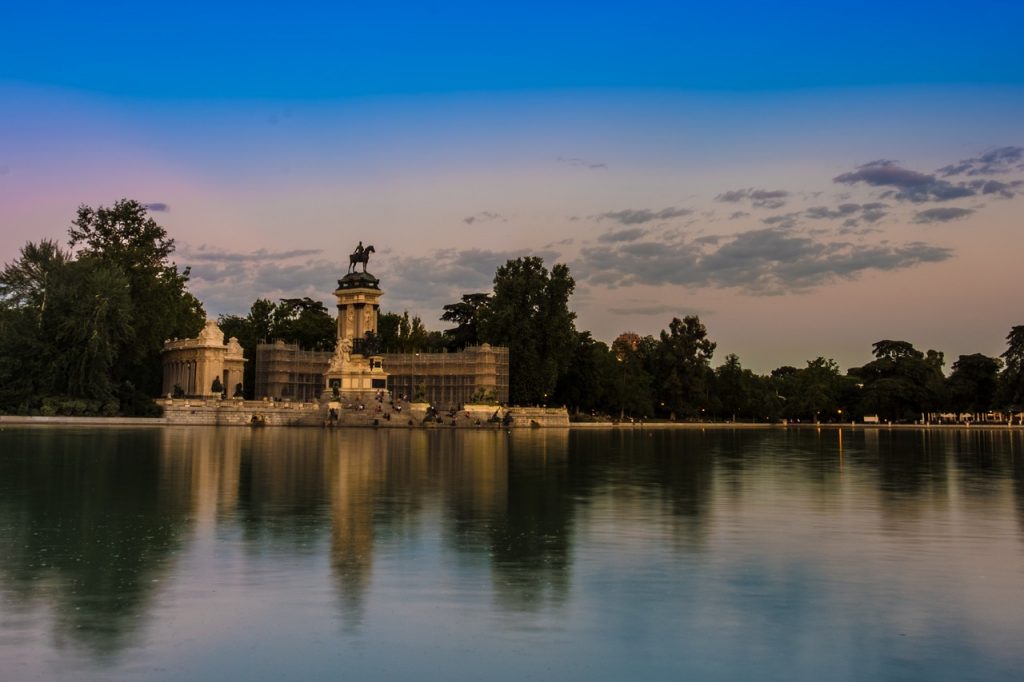 Retiro is one of the most charming parts of Madrid. Many couples and families with children come here for a boat ride, something we should all do at least once in our lives. To admire the warm autumnal landscape while we discover the wonders of this peculiar lake is an unforgettable experience.
Ten things you probably didn't know about the lake in Retiro
Everyone knows the iconic lake in Retiro Park. But hidden under the calm surface of its waters are many secrets we are about to reveal.
King Philip IV ordered its construction to carry out naumachiae, naval battle re-enactments.
It even had its own honorary mayor: the painter Antonio Mingote was bestowed the title in 1982.
If Madrid had hosted the 2020 Olympics the lake would have been drained and filled with sand to be used as a beach volleyball court.
There are currently free canoeing and rowing courses available to promote practising sports.
In 2001, the lake was drained, and a motley assortment of items was found on the bottom, including a bubble gum machine, a safe deposit box and 50 mobile phones.
It lost up to 5,000 litres of water due to leaks. That is why it was recently waterproofed.
For many years, the Winter Swimming Crossing was held here to raise money for the NGO Aldeas Infantiles.
Among the more than 8,000 fish that live in this lake was Margarita, a carp that weighed 12 kg and was one metre long.
Under the park are a series of tunnels that might have been dug during the time of Al-Andalus or the Civil War.
In 1963, the lake was drained in order to erect a tent for a John Wayne movie.
How many of these fun facts about the lake in Madrid's Retiro had you heard before reading this post?
Categories: Guías Madrid
« The Royal Botanical Garden: Madrid's greenest treasure
Museum of Illusions: let Madrid mesmerise you »