Stewed tripe: the best callos in Madrid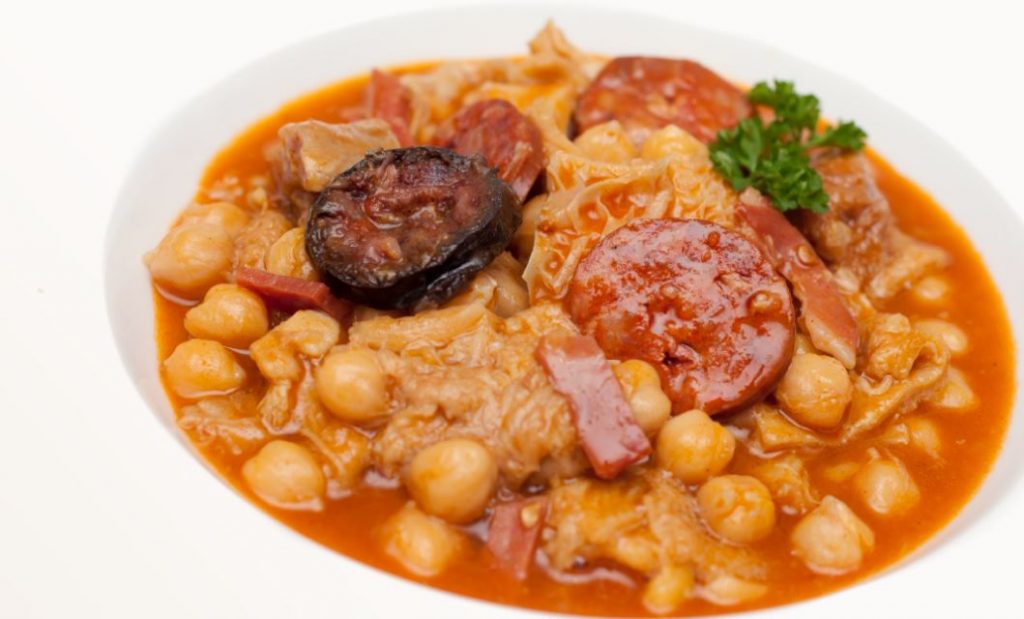 Did you know the oldest callos recipe dates back to 1599? It is one of the oldest and most traditional dishes in Madrid. It is made with beef rounds, blood pudding, pork sausage, ham and sometimes the odd legume.
It was originally served in taverns frequented by the least well-off members of society, and it is now cooked in the best restaurants in the world. The classical recipe is the most well-known, but there are dozens of very interesting varieties out there.
The best callos are in Madrid
You might know them as callos, but their more artistic and genuine name is callos a la madrileña ("Madrid style stewed tripe"). It follows that the best callos are to be found in Madrid. They are usually served hot in an earthenware casserole, making it a perfect dish to order on a cold winter day.
This dish became popular among the poor because of how cheap it was to prepare, but things have changed a lot since 1599. Now, the best callos in Madrid are made with high-quality ingredients that make them anything but a cheap dish, but also one of the most delicious stews.
At Sensaciones, our hotel's restaurant, we have another trick beyond sourcing the best ingredients: letting them cook for as long as necessary. It's no secret that stews need to spend their sweet time in the pot. We make sure to give them that time!
If you want to try the best callos in Madrid, it's easy: you can book a table at our restaurant or eat them on your sofa at home. And with our delivery service you can enjoy a nice warm dish of callos in just a few minutes. ¡Buen provecho!
Categories: Madrid Gastronomía
« Museum of Illusions: let Madrid mesmerise you
The oldest tree in the city of Madrid »