The oldest tree in the city of Madrid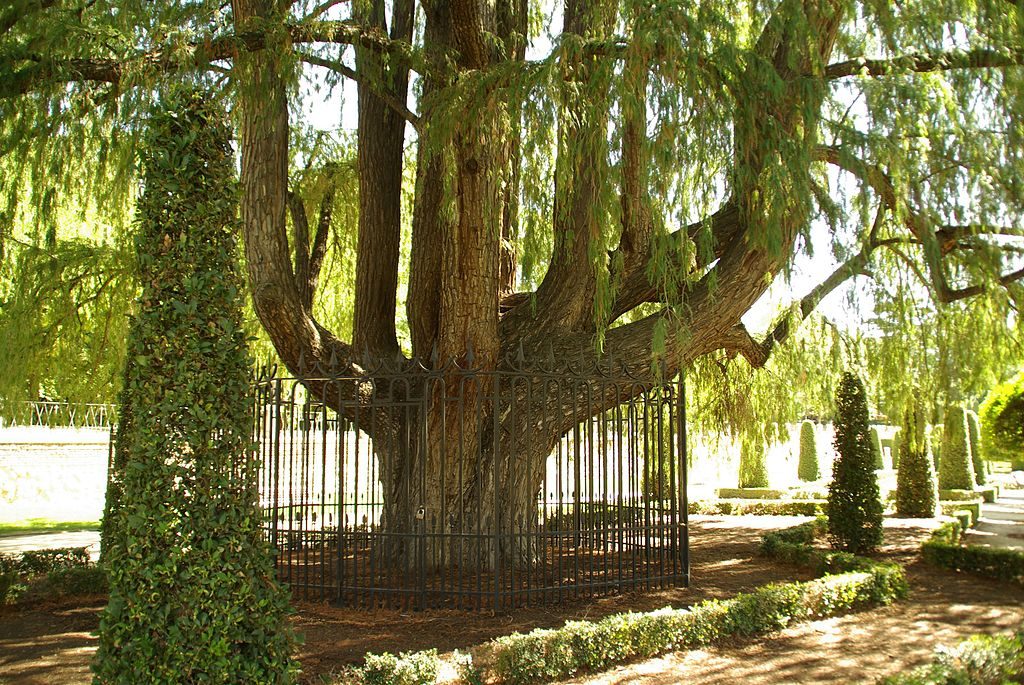 It is quite likely that during one of your visits to Retiro Park you have come across today's protagonist. We are talking about the oldest tree in the city of Madrid, a majestic Montezuma cypress that has been a part of the capital's history for almost 400 years.
This particular tree is said to have been planted in 1630, making it about 390 years old. It is in the Retiro Park, specifically in the left-hand side, an area known as the Parterre.
It is easy to see from afar, as it is 25 metres tall, and it is curiously shaped like a candelabra. It is protected by a metal fence to avoid tourists getting too near it and damaging its bark or roots.
Despite it being a 400-year-old specimen, we cannot consider it an old tree. It is actually in its prime. This Montezuma cypress is a variety originally from Mexico and it can live up to 2,000 years. People will still be able to stand in its shade for a long time!
The history of the Montezuma cypress of Madrid
All these years standing in the same place could not have gone by uneventfully. This tree is not only special for being one of the oldest trees in Madrid, but also for the events that happened around it.
The most popular story having to do with this tree dates back to the time of the Napoleonic invasion. It is told that its trunk was used to couple an important piece of artillery. Thanks to its trunk it was used as a support and was consequently one of the few that survived the massive felling that followed.
It can currently be visited in the Retiro Park and it is listed in the Catalogue of Unique Trees of the Community of Madrid. Next time you visit this park remember to stop in front of this Montezuma cypress and enjoy its shade.
Categories: Guías Madrid
« Stewed tripe: the best callos in Madrid