The most special statues and monuments in Madrid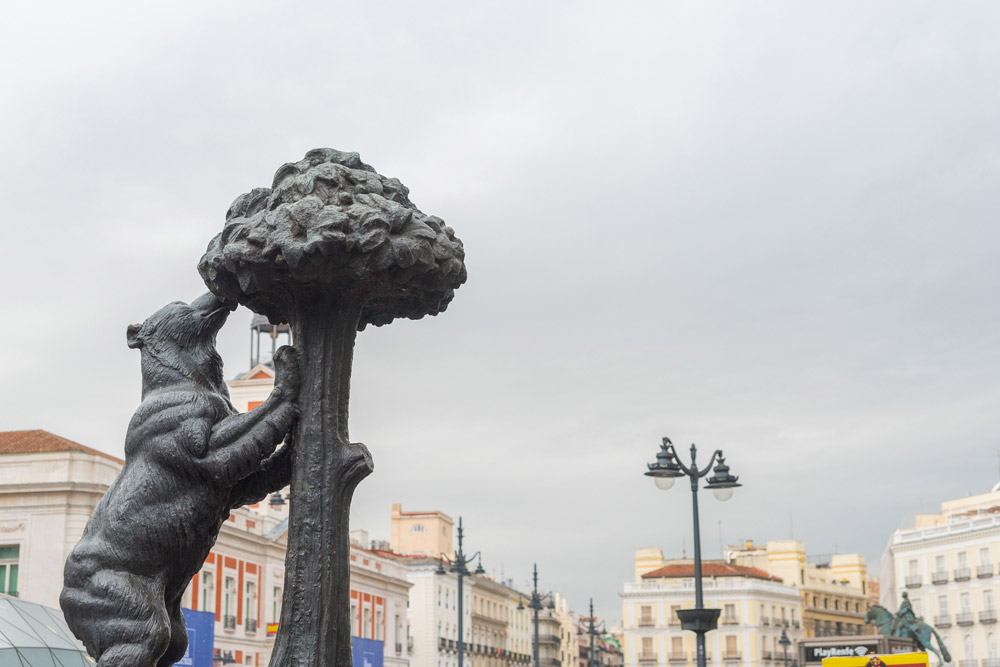 Madrid is much more than the capital of Spain. It is also one of the cities that changes the most in autumn. Without a doubt, walking down its vibrant streets while we admire its beautiful brown and orange landscape is the perfect dream of any tourist. In this article we will introduce you to the most noteworthy monuments you can visit while strolling around the city.
1. The Bear and the Strawberry Tree
This 20th-century sculpture has become one of the most photographed parts of Madrid. It represents a figure historically associated with the city, as it appears on the city's coat of arms. Despite being referred to in Spanish as a male bear, its appearance tells us that it is a female bear.
2. Equestrian statue of Charles III
We have all heard about this impressive monument that looms over Puerta del Sol, the iconic square only a few steps from our hotel. It was erected quite recently, in 1994, to honour the monarch who, to this day, is still thought of as the best mayor of Madrid and who left his mark in the form of several architectural works.
3. Statue of Velázquez
This is one of the city's most famous statues. It is right in front of the Prado Museum and was inaugurated in the late 19th century to honour the memory of one of the most famous people of the Spanish Baroque period.
4. Fallen Angel
This sculpture made of granite, stone and bronze is the only public monument of Lucifer in the world. Located 666 metres above sea level, it is one of the six must-see sites in Retiro Park you simply cannot miss.
5. Statue of Federico García Lorca
Every detail of this full-body statue is special. It is facing the Spanish Theatre, where he is honoured. He is cupping a lark in his hands, as if raising it to fly. A beautiful tribute to Lorca, who lived a key episode of his life on Madrid's Gran Vía.
As you can see, our country's capital is brimming with incredible monuments. Which of the statues of Madrid are you going to see during your next visit?
Categories: Guías Madrid, Madrid Cultura
« A Different Madrid: Tuk Tuk Tours
The Royal Botanical Garden: Madrid's greenest treasure »