A Different Madrid: Tuk Tuk Tours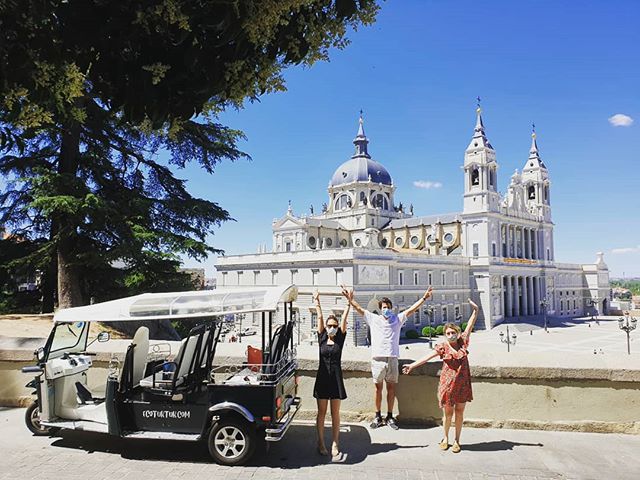 Have you heard of tuk-tuks? They are a three-wheeled, motorcycle-cart hybrid, very popular on the streets of Asia. They are really called an autorickshaw but since their debut, tourists from all over the world have called them by this name in imitation of the sound of their engines.
Well, did you also know that this unusual means of transport is not exclusive to countries in the Far East? Recently, Tuk Tuk routes have been established in Madrid for you to travel the city in this fun little motortaxi. An ideal alternative in these times of coronavirus for a tour of the city if you'd rather share a vehicle with as few people as possible, since it can only hold four passengers and a driver. A responsible option, not only for the pandemic, but also for the environment, since the vehicles are 100% electric.
From the available routes, you can choose a short, 60-minute route (Express Tour) or more specific routes of 120-180 minutes that cover the most iconic locations in Madrid (Historic Madrid Tour, Modern Madrid Tour, Welcome to Madrid Tour, Madrid Expert Tour), or themed routes such as the route that visits the main locations of the television series La Casa de Papel. You can even hire the transport service for a whole 10 hours.
The drivers are tour guides who will keep the trip lively with information on the city's monuments, historical curiosities and anecdotes, both in English and Spanish. They are also available for custom tours or trips for events and conferences. A different way to get to know the city and gain a new perspective on Madrid!
Categories: Madrid Diversión
« Madrid Railway Museum
The most special statues and monuments in Madrid »