Museum of Illusions: let Madrid mesmerise you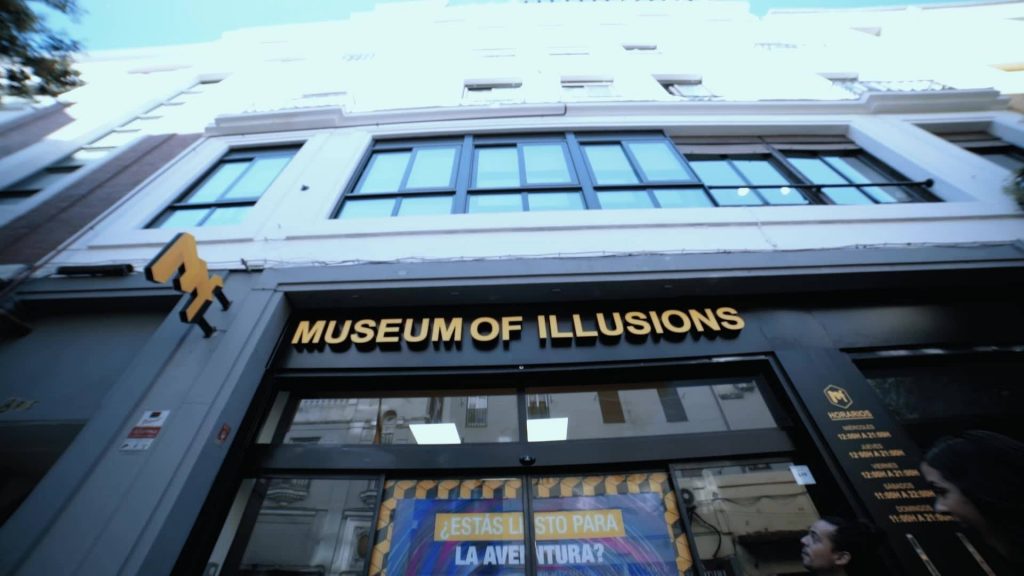 If you are planning a trip to Madrid, we have a suggestion that is bound to surprise you. Allow us to explain why the Museum of Illusions will be an experience you will never forget.
Where is it?
On C/ Doctor Cortezo, 8. Between Puerta del Sol and Lavapiés, right in the centre. Stop by the museum and enjoy this proposal that will leave you pleasantly surprised.
What does it offer?
Different rooms where nothing is what it seems. As its name indicates, everything you see will be the result of an optical illusion, causing both surprise and admiration. You can visit a wide variety of spaces like the tilted room, the vortex tunnel, the anti-gravity room or the intelligence games room, where you will have to put your brain to the test while having fun.
We recommend you don't miss the hall of dilemmas to find out how you would react when faced with a variety of situations. Throughout your visit you will come across visual trickery, optical illusions, holograms and educational games that will help you better understand the way your vision works and why your brain does not always understand what you are seeing.
Take a souvenir
The shop in this museum is the perfect place to buy educational and construction-based games. With up to 80 games available you will be spoilt for choice. If you prefer, you can also take a wonderfully original souvenir.
So now you know. No matter whether you come to Madrid alone, with your partner or your family, you are bound to be surprised in the Museum of Illusions. It's up to you whether you decide to spend some hours here having fun and learning about your brain. Dare you accept the challenge? If so, all you have to do is buy your tickets and enjoy yourself.
Image: Museum of Illusions / museumofillusions.es
Categories: Madrid Diversión
« Facts you will be surprised to learn about the lake in Madrid's Retiro Park
Stewed tripe: the best callos in Madrid »